zAdvancement
This web site is made possible through the generosity of Integrated Technical Solutions (ITS). Thank you ITS, we truly appreciate your support.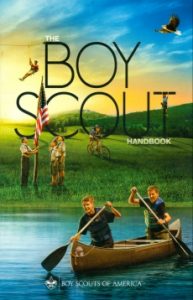 Advancement requirements are laid out in the Boy Scout Handbook. All advancement from the rank of Scout to the rank of First Class happens within the confines of Troop meetings, campouts, and Summer Camp. However, when a Scout first joins, he has to review the Scout and Parent Guide in the front of the Handbook with his parents. After reviewing it, the guide should be removed from the book and the parent should initial the requirement in the joining requirement section of the Handbook. Parents are not to sign any other requirements without prearrangement with the Scoutmasters. 
Advancement for higher ranks is accomplished through the completion of Merit Badges, participation in Scout leadership positions, and the accumulation of service hours. A longstanding tradition which differentiates Troop 23 from other Troops is that Scouts must earn the First Class rank before working on Merit Badges. With proper training and registration, parents may become Merit Badge Counselors. 
Once a Scout has completed all of the requirements for a rank and had an adult leader sign them off in his book, he completes a form requiring signatures from various troop leaders and needs to contact the Scoutmaster to schedule a Scoutmaster Conference. A Scoutmaster Conference is an opportunity for the Scoutmaster to get to know the Scout better. The Scoutmaster asks the Scout about his family life, school work, interests, and about his Scouting experience. These are usually done outside of the Monday night meeting and can be done on campouts. Once the Scoutmaster Conference is completed, the Scout needs to report to the Advancement Table at the next meeting to schedule a Board of Review. A Board of Review is a meeting between three Adult Committee members and the Scout in which they discuss his Scouting experience and determine if he has gained all of the knowledge needed to be promoted to the next rank. If the Board of Review awards the next rank, the Scout will be awarded his new rank at the end of the Troop Meeting or, depending on time, at the following Troop Meeting. Troop 23 makes one additional requirement of its Scouts. Prior to applying for a Board of Review for the First Class and Life ranks, a Scout is required to complete a Skills Review with an Assistant Scoutmaster. This will confirm that the Scout is retaining all of their Scouting skills.
About 3 times a year, a more formal Court of Honor ceremony is held. Scouts and their families are gathered together for recognition and presentation of Advancements earned. Immediately following each Court of Honor, the Troop convenes and Eagle Court of Honor to celebrate those Scouts which have earned Scouting's high rank. All Scouts are expected to participate in the Courts of Honor.
Additional information on rank advancement can be found here: Rank Advancement
Additional information on merit badges can be found here: Merit Badges